Where Am I?
You've found yourself here in the Bay of Quinte region (or maybe you're contemplating a visit sometime soon). Many of our routes start out near the communities of Belleville, Quinte West, Hastings & PEC, with a sprinkling of L&A and Northumberland counties as we grow.
What Am I Doing?
The Bay of Quinte Adventure Cycling Club provides route inspiration for everyone from fair-weather family cyclists to the folks in pursuit of the #roughstuff. These routes are open to everyone, but we recommend you tread carefully if you attempt any of our routes with <35mm tires under you. Discover the beauty of adventure cycling with us!
Browse our routes, roundups, challenges and events to get inspired for adventure on and off the saddle. You can trust that our route-makers take traffic, road surfaces, cyclists' needs and seasonal changes into consideration when creating and rating Bay of Quinte bike routes. What's more: we're determined to help you make a day (or more) out of your ride plans, so we've included more information about the region wherever possible.
Who Are You?
We're Adam and Laura, a couple of locals who grew up riding the Bay of Quinte's backroads and we're excited to share them with you. We own and operate The Brake Room in Belleville, and we think our town is the perfect home base (a hub, if you will) for exploring the Bay of Quinte region. We've started this route library by charting our home terrain, but if you follow along, you'll be sure to see inspiration from further afield, as well. Our goal is to inspire you to grab some friends, pump up your tires and get out on the (back)roads.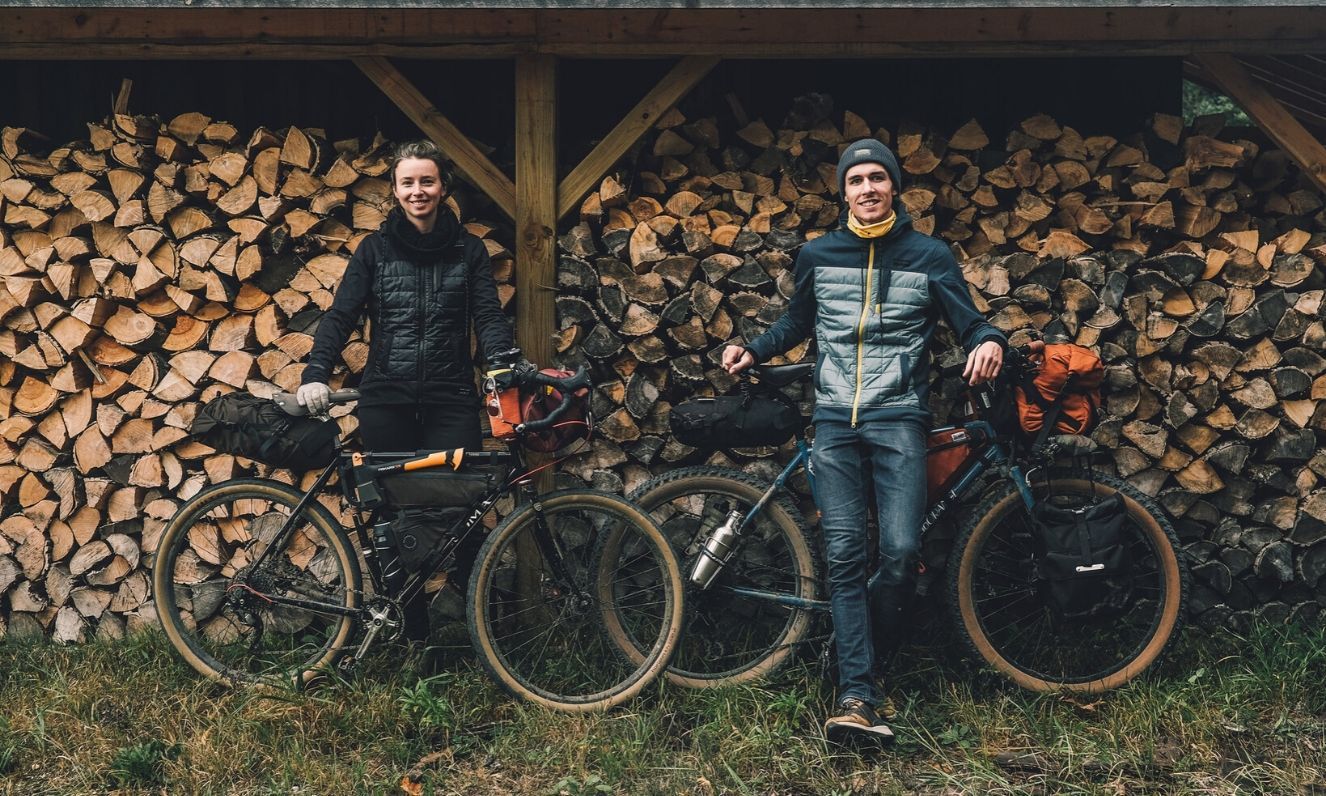 ---
Fine Print
By participating in any offline arranged ride or activity, you, your heirs, executors, administrators and representatives do hereby agree and will absolve and hold harmless BayOfQuinte.Bike organizers, it's corporate sponsors, cooperating organizations, and any other parties connected with this web site in any way together with their respective successors from and against any blame and liability for any and all losses, damages, rights, claims, and actions of any kind including, without limitation, personal injuries, death, and property damage, or any other damage of any kind whatsoever either directly or indirectly related to or arising from your participation in any such offline BayOfQuinte.Bike organizers arranged ride or activity.
User assumes all risk and liability for any action in relations to usage of information and routes on BayOfQuinte.Bike, including if actions result in injury, death, loss or damage of personal property or other complications. BayOfQuinte.Bike, its partners, associates, and contributors accept no liability. Route information and advice is provided as a planning resource only, and is not guaranteed to be accurate or complete, and in no way should replace your own due diligence, research, and safety precautions. All users are advised to check current conditions before embarking on any route, including weather, surface conditions and closures. Riders should obey all laws including public and private land usage restrictions and guidelines and carry adequate safety and navigational equipment.