How should I set up my bike for gravel riding?
There's a saying in gravel cycling circles that "all bikes are dirt bikes" but what does this mean? Essentially, that these types of bikes take many forms. The culture surrounding gravel cycling is more open and flexible than that of more road- or mountain-specific sports, and it manifests in the vast array of different bikes you'll see on the trails.
There are gravel-specific bikes these days, but many other types of bikes can be converted to be more comfortable for all-terrain, too. Here's a starter kit for thinking about your gravel setup.
Frames: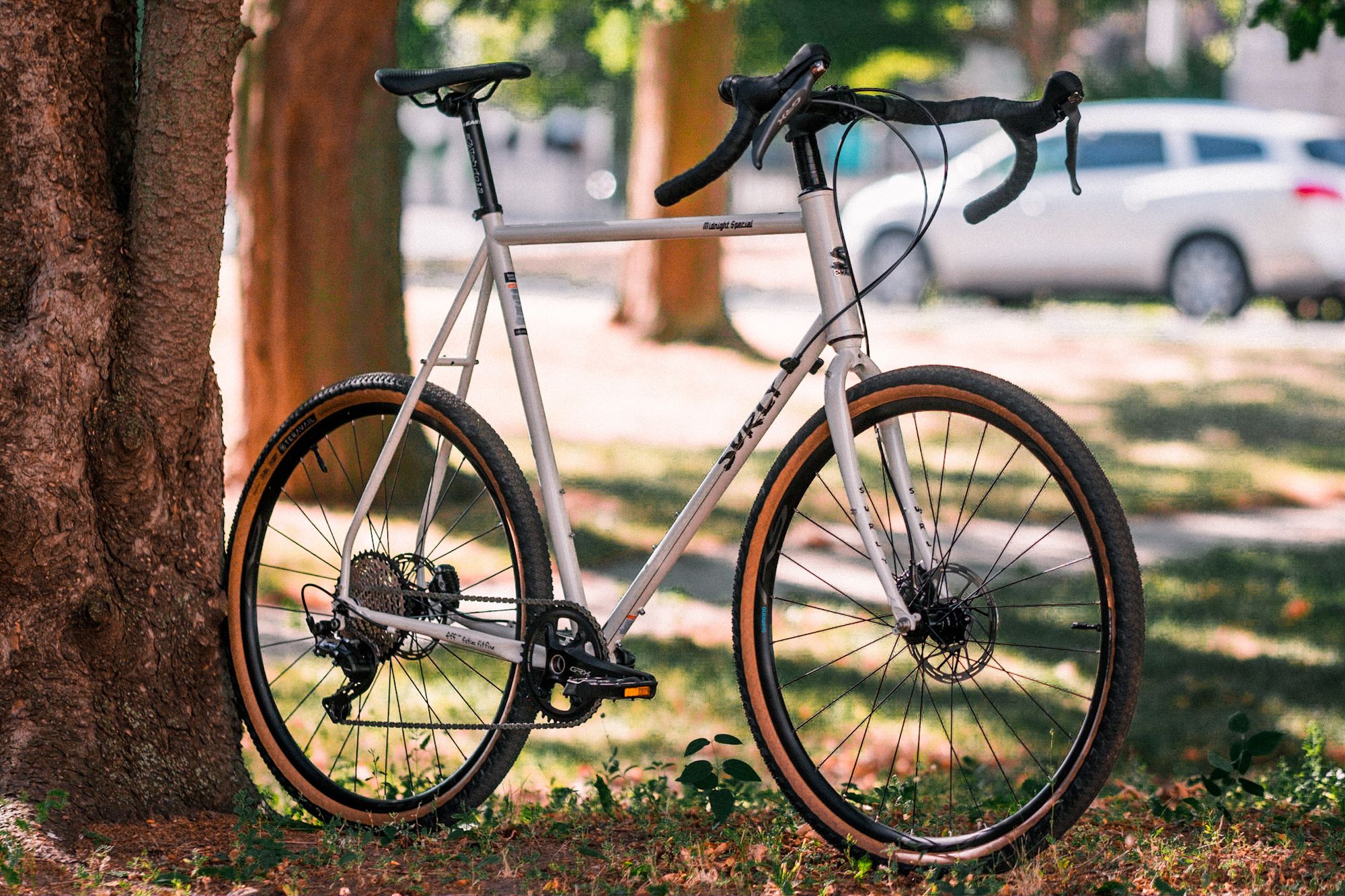 Fit and Comfort are maybe the most important details on your bike, yet they are often overlooked. A good bike fits your body, your riding style, and intended application.
Keep in mind that gravel bikes stand taller than road bikes so you will likely require a smaller gravel bike frame than you'd expect. Since the trend has exploded, gravel bike geometries span from that of a road bike with chubby tires squeezed onward to those that appear more like a drop bar mountain bike.
Find the sweet spot that allows you to naturally sit comfortably while allowing optimal reach which doesn't strain your neck and joints.
Tires: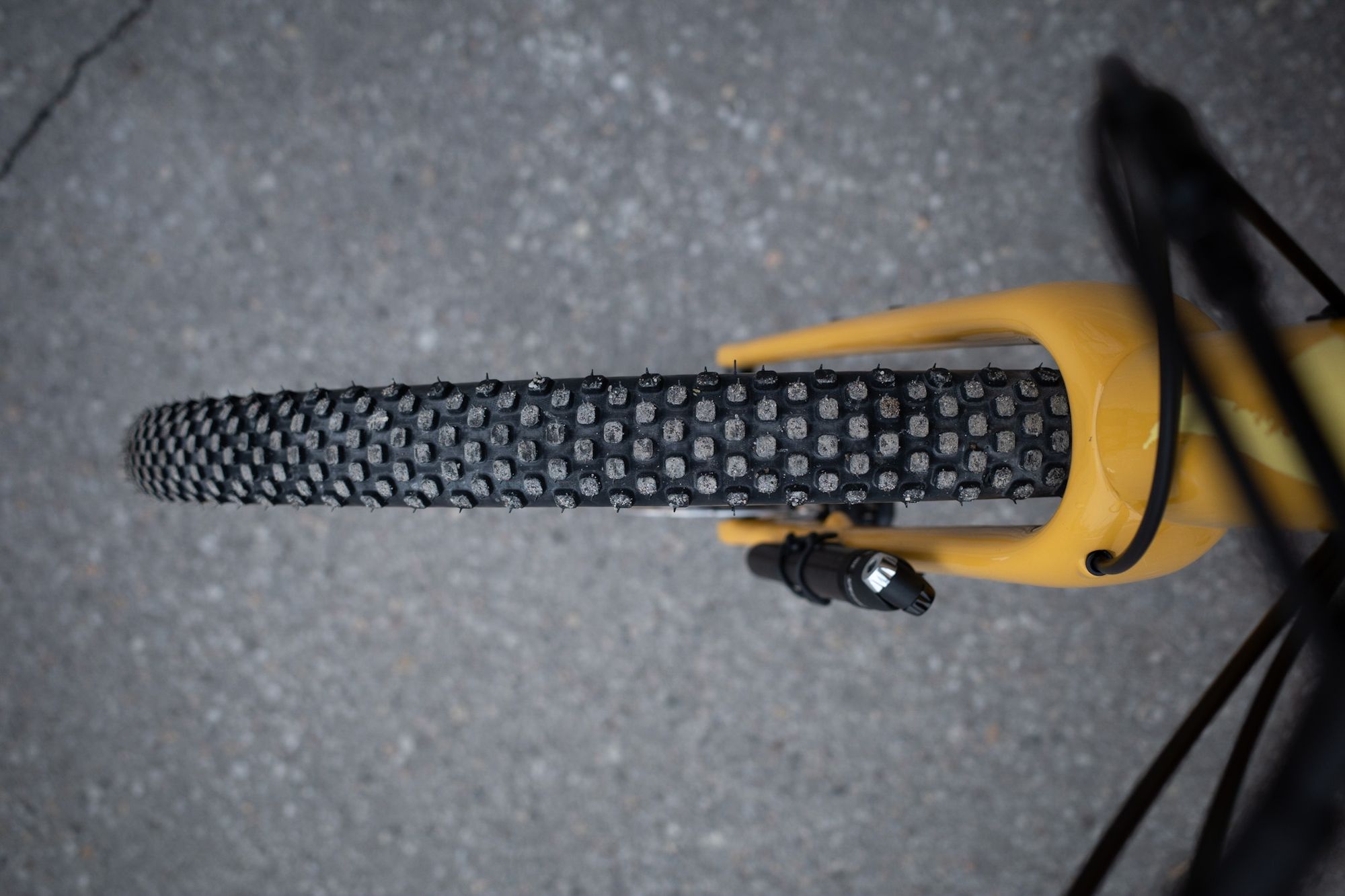 If your bike fits you well, tires become the next most important detail on your gravel bike. Don't cheap out on tires as they are the bond between you and the road… or lack thereof. There is continuous debate as to what tires are most optimal for the mixed terrain you'll encounter on a gravel ride. There 4 key details to consider when looking for gravel tires:
Tire Volume: A bigger tire can compress more before hitting the rim. They also increase the surface area of the road contact patch which reduces the amount of friction allowing the tire to have more traction with no extra drag.
Tread Pattern: A smooth tire can offer a surprising amount of traction, and a knobby tire doesn't have to be slow.
A bigger smoother tire can offer a low drag, high traction solution for light gravel and roads with lots of cracks and potholes.
Some knobby tires can be fast on the road while offering some help dirt or pine needle single track.
The best knobby tires for gravel have short knobs and round profiles that don't have high knobs on the outer edge.
Those high knobs really reduce traction while cornering on the road. Tall knobs are for mud, so you probably can ignore them most of the time.
Tire Casing: Every company calls their casing something different, but we can generalize here. Good tires have higher "thread counts" so that they can flex naturally and return to form easily.
Some use less rubber on the sidewalls in order to make a like flexible tire. Other tires use more rubber to protect the threads, and the tube inside from pinches or thorns.
More rubber is heavier, but some can justify it when they don't want to risk a puncture at any cost.
Tire Weight: Tire and Overall Wheel Weight make up a lot of the riding weight you feel on your bike. Lightweight tires and wheels make it easier to climb hills, and to keep the wheels spinning on loose terrain. They say that 1lb saved in tires and wheels is like saving 4lbs anywhere else on the bike. Using some budget to upgrade tires can often be a better investment in speed than any other.
Handlebars: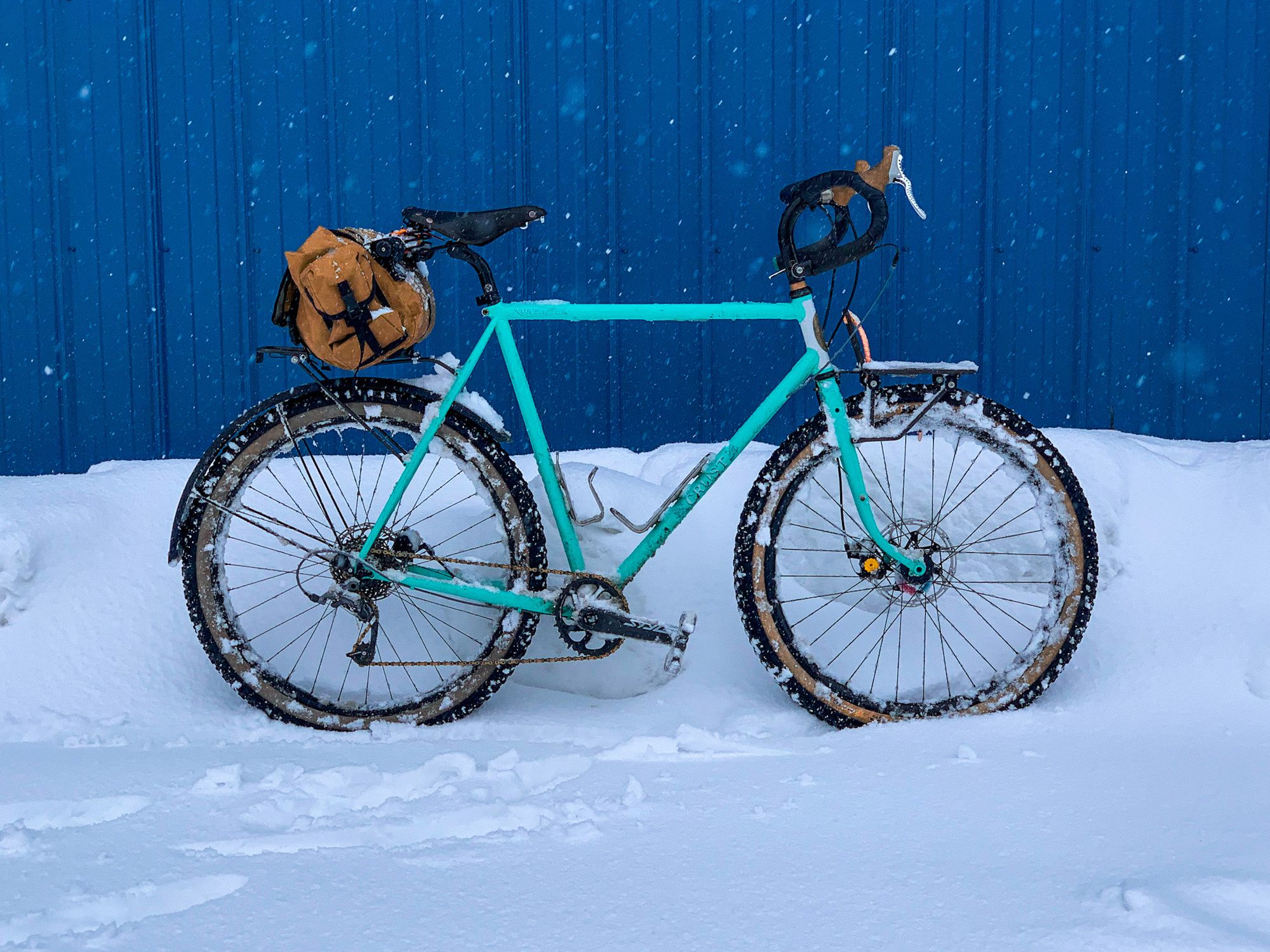 Handlebars are very personal, and yet most riders have the stock bars that were included when they bought their bike. Handlebars come in many widths, and vary by drop shape, reach, length, flare etc.

Finding a bar that is perfect for you can be alleviated by having a professional fit you to your bike, but nonetheless gravel bikes generally come with a suitable bar for many. A suitable gravel bar has more flare as offroad riding increases, and more width as tire size increases. Flare and width help with stability while riding on rough terrain while also helping with the handling of bigger tires on smoother terrain.

Shallower bars will have less change of position when in the drops versus the higher hoods position. Classic drop bars have deeper drops and sometimes longer ramps so that the rider can have a wide range of positions, but this is easier said than done as it can be hard to fit yourself comfortably to so many different positions.

Changing your handlebars involves rewrapping handlebar tape, and resetting your lever positions, so although it's important, we don't recommend you try it without the help of a professional.
---
Fine Print
By participating in any offline arranged ride or activity, you, your heirs, executors, administrators and representatives do hereby agree and will absolve and hold harmless BayOfQuinte.Bike organizers, it's corporate sponsors, cooperating organizations, and any other parties connected with this web site in any way together with their respective successors from and against any blame and liability for any and all losses, damages, rights, claims, and actions of any kind including, without limitation, personal injuries, death, and property damage, or any other damage of any kind whatsoever either directly or indirectly related to or arising from your participation in any such offline BayOfQuinte.Bike organizers arranged ride or activity.
User assumes all risk and liability for any action in relations to usage of information and routes on bayofquinte.bike, including if actions result in injury, death, loss or damage of personal property or other complications. BayOfQuinte.Bike, its partners, associates, and contributors accept no liability. Route information and advice is provided as a planning resource only, and is not guaranteed to be accurate or complete, and in no way should replace your own due diligence, research, and safety precautions. All users are advised to check current conditions before embarking on any route, including weather, surface conditions and closures. Riders should obey all laws including public and private land usage restrictions and guidelines and carry adequate safety and navigational equipment.